What An Expert In Internet Marketing Can Do For You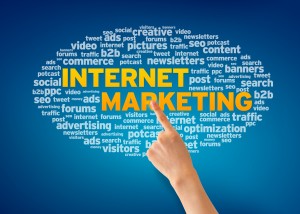 Whether you are just getting your business set up online or have been marketing over the internet for years, there are times when it makes sense to hire professional help. If you are focused on running your business, you may not have the time to acquire all the necessary expertise needed for running successful marketing campaigns. Here are seven services that an internet marketing expert can provide you with.
Keyword Research
Focusing your SEO efforts and website content on the best keywords for your business is critical to your online success. This is a skill that most business owners really don't have a lot of time to devote to, so it can be very cost-effective to hire a knowledgeable expert to do this work for you. They are more likely to have advanced keyword research tools and methodologies for finding the best keyword phrases for your business to target.
Copywriting
A good copywriter is invaluable. If you need sales pages or other marketing messages that you want to convert at a high level, then hiring a writer who is skilled in the specialized art of copywriting is another job that you may want to outsource.
Analysis Of Your Analytics
It is easy enough to have Google Analytics or another statistics program installed on your website, but do you know what the numbers mean or what you should do next based on the numbers? If not, then hire an expert to help analyze your analytics and draw up recommended action steps to take your business to the next level.
Cost-Per-Click Advertising
CPC advertising takes a lot of skill and experience to pull off successfully. It can potentially bring large numbers of visitors to your website, so it may well be worth pursuing. However, if you don't have a lot of previous experience with it, this is something you should definitely outsource.
Designing Websites and Landing Pages
Having professional looking websites and landing pages is critical to your success. If you do not have a design background, there is a very good chance that you will need to find a good web designer to help with your website and landing pages. Having an attractive and professional-looking website and landing pages can make a huge difference to your bottom line.
Social Media Management
Everyone is telling you that you need to have a Facebook page, Twitter account, LinkedIn profile, and more. Who has time to keep up with all of that? If you don't, you may want to hire a social media expert to set up your social media accounts and help manage them.
Social Media Advertising
You may also want to hire someone who is experienced with Facebook advertising and other forms of social media marketing to help build your mailing list and acquire new subscribers.
The marketing tasks above are some of the most critical services that you may want to consider hiring an internet marketing expert to do for you. Keep in mind, you have a business that you need to run. You don't have time to learn and run everything yourself. The good news is there are plenty of talented professionals that can do the job for you at a reasonable cost that do wonders for your bottom line.